Testimonials
Video Testimonials:
ProMedia Training students discuss their experiences in class
Interview with Pro Tools Engineer, Mike Bernard, from the smash hit TV Show 'The Voice'
This ProMedia Student gives his perspective on how the courses impact his ability to make music.
ProMedia students come from all walks of life. From hobbyist to professional audio engineers.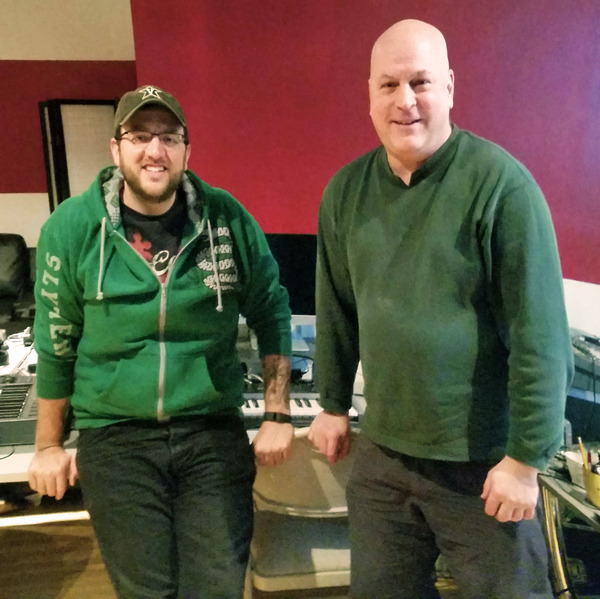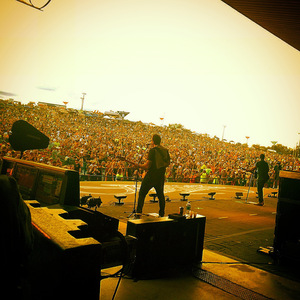 John Mason is a Nashville based musical director for countless projects and currently touring as bass player with Darius Rucker (renowned lead singer of Hootie & the Blowfish) and the Carloina Grey Boys world tour. We were honored to have him attend our advanced Avid Pro Tools classes with us in NY in Feb 2015 wtih expert instructor, Joe Sears.
In Class Testimonials:
The evidence is clear: our education will make a profound difference for you. You will be more proficient, creative and, most importantly, better able to translate creative ideas into reality. There's no better way to visualize the difference ProMedia Training will make for you than to read the experiences of other ProMedia Training students.
I learned so much about Pro Tools but also general recording, editing, mixing and studio engineering that you have effectively transformed the way I look at music. Mihai and Terron are excellent teachers and great guys. Their technical knowledge is extensive and they are terrific communicators. Thank you for an incredible time; you have opened up an entire world to me!
Xylah Frankenthal
---
"Coming from the analog world and being out of the business for a while, I needed to update my skills to the professional industry standard of Pro Tools. You can have confidence in knowing that the Career Program at Pro Media will give you the tools to stay on the cutting edge of todays technology and be competitive in the industry."
(PROMEDIA MIAMI) Marsha Radcliffe - Double Platinum Award Winning Producer
"Being taught by Roger Nichols was truly a one-in-a-lifetime experience. Many times during it, I just looked down and shook my head in that "I can't believe I'm here with this guy" kinda way. The scope of his knowledge is amazing. I've loved telling my other audio geek friends and seeing the teeming jealousy in their eyes. Heh heh."
Charlie Bissell - Kentucky Educational Television
"This program provided me with the essential tools and knowledge that greatly expanded my ability to be creative in a digital environment. There is simply no way I could have ever done this on my own."
Jorge Barco - Numedia Soundworks
"This education was one of the best and most inspiring times I have had in my life."
Eric Heil - Loft Recording Studio
"Thorough coverage of the material. Questions encouraged and answered well. Instructor willing to stay after class for additional instruction or discussion. Thanks! Enjoyed it."
Dan McClurg - MTV Networks
"I really want to thank you guys for all your help. My clientele has grown immensely since I took the program. I must say that I went in thinking there wasn't much I didn't already know (being that I've been working with Pro Tools for several years), but after the class I felt I had an entirely new outlook on the program. This has definitely made me more fluent and creative in Pro Tools. My instructor, Mihai, was awesome. The support I have received since I took the classes has been equally impressive. Overall business has improved, my programming has improved, and even my confidence has improved. I would recommend the Music Production & Certification Program to anyone who is serious about having a career in the music industry."
Ricardo Zayas
"I just want to thank you all for everything you did for me. The classes were amazing. I can't even begin to explain how much I learned. Thanks again."
Marino Radillo - Spanish Broadcasting System
"It was extremely advantageous for us to attend these classes. This is the kind of training that any serious professional should attend to be able to build skills in such a short period of time."
Victor Di Persia - Ocean VU Studio
"The Pro Tools Training Center is an excellent and important step for today's studio engineer. The course prepares students with the upper edge of digital sound using Pro Tools and is a doorway into the music world today."
Nate Edmonson - ACSC Recording, Inc
"I want to let all of you know that I have attended quite a few workshops over the years on various digital audio topics and equipment. Yours, by far, blows everything out of the water. As a college faculty member I am always concerned that I maintain a balance between what the student should learn from the book and what I must demonstrate in class... for my money you struck a perfect balance in Pro Tools 101. I do not consider myself a novice, yet Pro Tools 101 really pushed me. However, I definitely feel that total newcomers could stay afloat and learn what they need to move forward and become effective users without the material and presentations going over their head. Thanks... I'm looking forward to getting my Certification in December!"
Rich Swingley
"ProMedia's training was perfect for me. It was very powerful to witness the teacher's skills and knowledge. His style of teaching is very impressive. I like that I am now part of a network of Pro Tools Pros and can get answers when I need them. It was a great experience to live with the software for three days. I really came to understand how fast this technology is moving and to realize that training is so essential not only for me but also for my Department. Thanks again."
Garth Rennie - University of Windsor- Dept. of Communications
"I want to thank you again for the classes last week. With so much information to cover, I thought you did a terrific job......everyone really appreciated the examples you used to explain the real-world application of Pro Tools. Your impressive experience with various recording and mixing projects is something I would imagine not every instructor has. I think it really enhances the class. Anyway...I just wanted to say great job!"
Janis Cummins
"Roger Nichols is the master. His class was informative, valuable, and entertaining. Many of us probably don't get the chance to second with Grammy-winning engineers, so this was a real opportunity to get a glimpse of how they achieve great results."
Steve Powell
"My instructor was the best teacher one could ask for. He was interesting and made the class fun. But even more importantly he made the material easy to understand. He was always available for extra help with any of the material and always took time to explain things to people who didn't understand it."
Karen Thornton
"Although I had never used Pro Tools before, my instructor was able to bring me up to speed without sacrificing the other students' time. My instructor used very descriptive and real-world examples to explain the different aspects of the software."
Dan Snyder - Mannatech Inc.
"I have been working in the music industry for over 30 years. My instructor is far beyond his years in knowledge and ability to teach Pro Tools and music production. Best audio education ever!"
Buddy Carvalho - B&O Productions